Production Acceptance Criteria
Before any new web application, or major change to an existing web application is put in place it must pass the ITSC Production Acceptance Criteria, maintained by the Information Technology Services Centre.
The production acceptance criteria include two areas of responsibly maintained by the Digital Marketing Manager. It is expected that all web systems are checked throughly against these two criteria and appropriate steps taken to achieve compliance. The two areas are;
Compliance with the ECU Corporate Web Style
Compliance with the ECU web accessibility initiatives
Compliance with the ECU Corporate Web Style
Web application compliance to the ECU Corporate Web Style is based on a scale of grading. The grading ranges from the highest level (maximum compliance), through to the lowest level (no compliance). You must first determine your web systems level of current compliance, or intended level using the information below, and then engage with the web application developer with the aim to achieving the highest level of compliance possible. You must then make you submission to the ECU Digital Marketing Manager with your reasoning and proof of your efforts in achieving compliance.
The two principle designs available for visual compliance of a web application system are;
Once you have considered your desired grading below, and have selected the visual design that best suits your web application system, you must then contact the Digital Marketing Manager to arrange for a copy of the visual style.
Under no circumstances are the '2014 Corporate Web Style (Simply Red) - Internet', or the '2014 Corporate Web Style (Blue Steele) - Intranet' visual styles to be used or adapted to a web application system. These visual styles are exclusive to the ECU WebCMS and their use outside of that environment is strictly prohibited.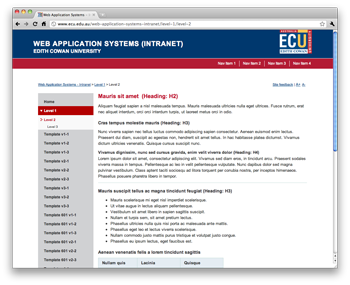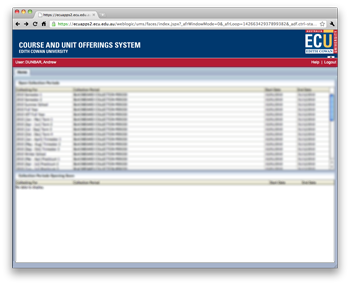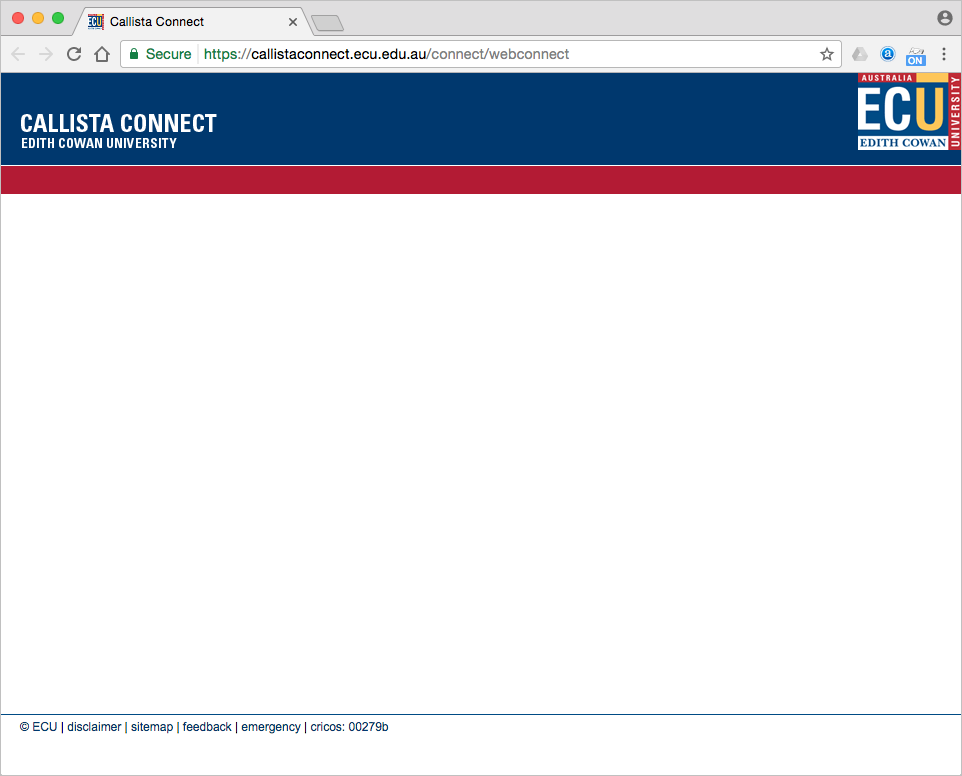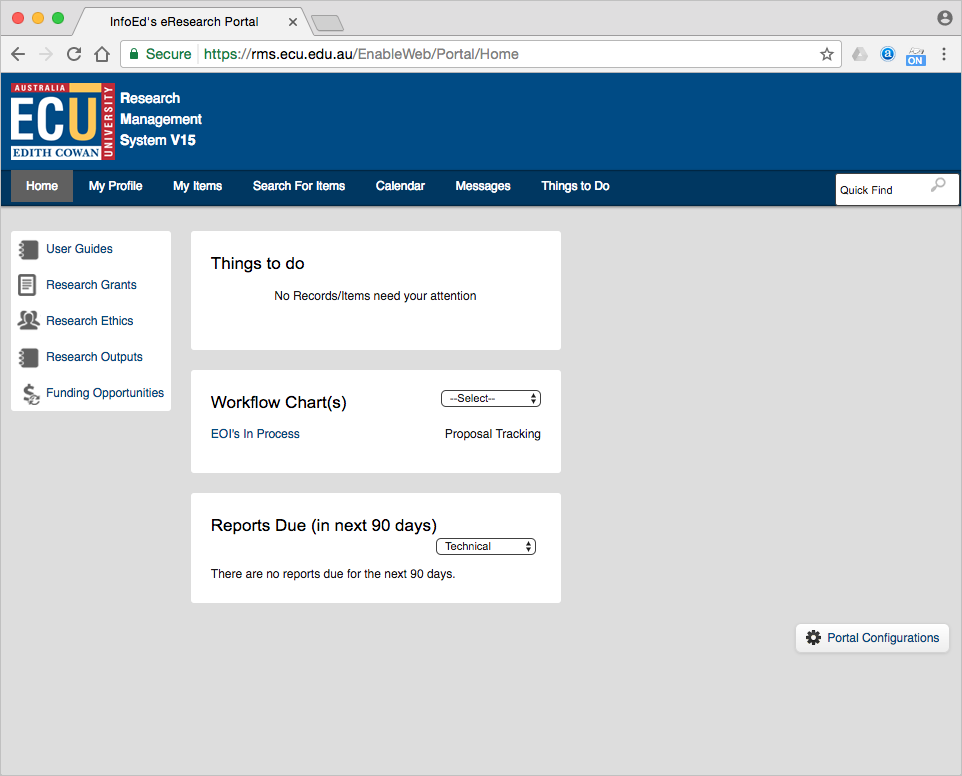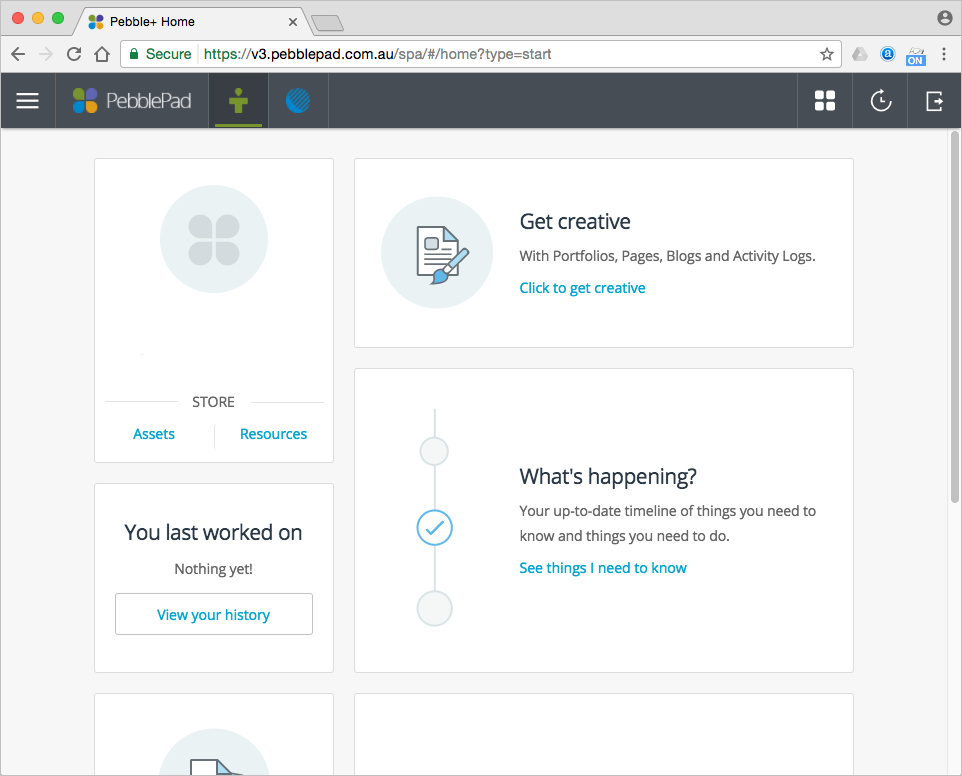 Compliance with the ECU web accessibility initiative
Edith Cowan University is committed to making our web pages and systems meet accepted web accessibility standards. We have a commitment to providing accessible websites that comply with the W3C Web Accessibility Guidelines 2.0 AA Conformance. To assit web developers in achieving these standard the Web Business Team have developed the Website Quality Assurance Checklist. This checklist covers three broad areas:
PART A: Web-based publication standards and usability
PART B: Web-based content
PART C: Accessibility
In order to meet our web accessibility standards you should ensure your web application system passes all the guidelines within the 'PART C' section. Failures can indicate that the web system being tested would not be accessibile to all parties.
For more information download the Website Quality Assurance Checklist.
For further information of the W3C WCAG guidelines, visit the Web Content Accessibility Guidelines.